Tree Work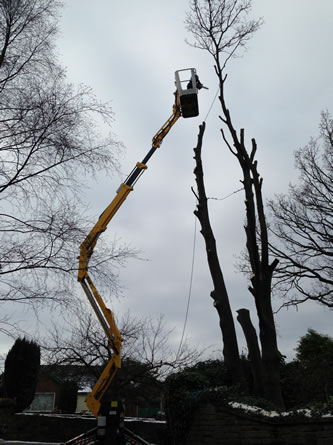 Our speciality is all aspects of tree work in the Cheshire area including:
Tree removal – by either felling or dismantling in sections.
Crown Thinning – the removal of dead or dying, crossing, rubbing, poorly attached or questionable branches.
Crown Reduction and Aesthetic pruning – the removal of branches around the whole of the tree with the aim of removing weight, defects, increasing light, restoring storm damage or rebalancing an uneven crown.
Crown Lifting – the removal of low branches to facilitate access, light or clearance of a structure/highway.

Our access platform (Cherry Picker) is used by our experienced team to carry out the highly skilled work as health and safety are paramount.
Our rates are very competitive; for a free, no obligation quote please call or mail us today.