Drainage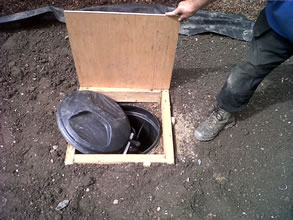 Our drainage solutions help alleviate blockages and water logging in gardens by redistributing excess water using one of the following:
Soak ways
Soak ways comprise a porous pipe inserted into the ground by digging down to the required depth. Gravel and soil are laid on top of the pipe, allowing surplus water to filter through the gravel to the pipe where it is evenly dispersed.
Small pumping stations
These are used when there is no readily available place for surplus water to disperse. A tank with a submersible pump is placed in the ground at the required depth. An outlet pipe is fed to a top water drain, the soil is replaced on top of the tank and the water is removed by the pump via the pipe to the drain.
Our rates are very competitive; for a free, no obligation quote please call or mail us today.